Why Chem-Dry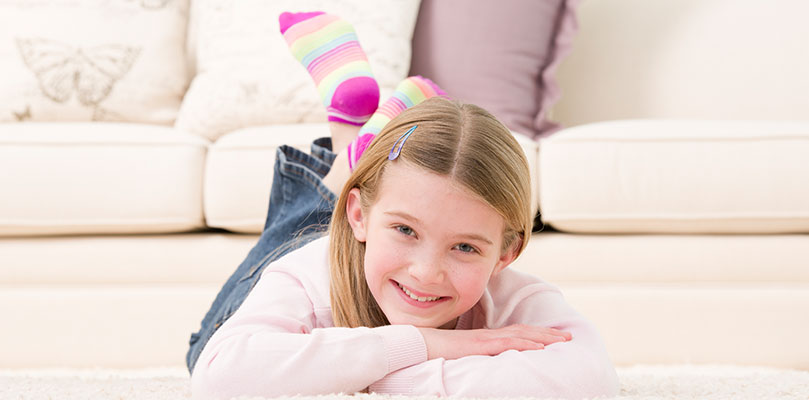 Why Veteran's Chem-Dry as Your Carpet Cleaner?
At Veteran's Chem-Dry, we understand that when you're searching for a carpet cleaner, you're looking for more than a simple cleaning that removes the top surface level of dirt from your carpets. You're looking for a carpet cleaner service you can trust to remove the grime struck deep down in your carpets, that has a family-safe & healthy process, and that will offer the peace of mind of a truly healthy & clean Independence, MO home. That's why Veteran's Chem-Dry's mission is to provide superior customer service and a deeper, longer lasting, healthier clean that will leave your home cleaner & safer, making you and your family happier.
Veteran's Chem-Dry is a Deeper, Safer Carpet Cleaner That's Healthier for Your Family
Veteran's Chem-Dry cleaning process started with the idea that there had to be a healthier, more efficient way to get carpets cleaner than typical steam cleaning while simultaneously minimizing environmental impact. We solved this problem by developing The Natural® – a green-certified, safe and non-toxic cleaning solution – as well a unique delivery system that serve as the basis for our Hot Carbonating Extraction process and that make us an unmatched carpet cleaner. We rely on the deep-cleaning power of carbonation and are able to use 80% less water than typical steam cleaning. This process allows us to greatly reduce dry times and the risk of mold and mildew that excess water can cause. The result of The Natural® and our unique HCE process is a deeper, longer lasting, faster-drying clean and the assurance of having a healthier home for you & your family.
Carpets Dry in only 1-2 Hours
Because Veteran's Chem-Dry uses less water, carpets simply dry faster with our service. Instead of using gallons of water like your average steam cleaning company, Veteran's Chem-Dry uses only a fraction of the water. This low-moisture process in addition to our natural, carbonating cleaning solution penetrate deep into the fibers of carpets. This means not only cleaner carpets, but also reduces dry times to a couple hours instead of a couple of days. So, you & your family can get back into your now healthy & clean home quickly.
A Deeper Carpet Cleaning
Veteran's Chem-Dry's goal is to help you spend more time enjoying your family in a healthy home. We do this by taking away any thoughts of whether your carpets and upholstery are clean and safe. Veteran's Chem-Dry uses a specially designed, green-certified cleaning solution that employs the bubbly properties of carbonation to penetrate deep into the fibers of your carpet. The carbonation is able to break up dirt & grime and lift it to the surface. Just think of the way club soda removes stains from a shirt. From there, we use our state-of-the-art equipment & our unique amplified heat extraction process to pull the dirt and water from your carpet, leaving behind a truly deep-down clean.
Steam cleaning and other carpet cleaners that use soapy water and chemicals often leave behind a sticky residue. This residue can attract dirt, resulting in your carpets getting dirty again and requiring more frequent professional cleanings. Since it doesn't contain any soaps, detergents or harsh chemicals, Veteran's Chem-Dry's core cleaner, The Natural® , does not attract dirt so your carpets stay cleaner longer.